2021 Full Weekend Event Passes:
EARLY BIRD SPECIAL:
REGISTRATION:
REGISTRATION:
ON-SITE REGISTRATION:
---
Individual Day & Evening Tickets:
For sale at the door only. Shown here for planning purposes only because they are not offered for sale through the website.
DAY TICKET (day and evening):
EVENING TICKET (entrance after 8:00 p.m.):
---
2021 Sunday Night Passes:
The Sunday Night Pass for 2021 includes dancing at the live performance.
---
DC Out Family:
It is with sadness that we announce we are cancelling DC Out on May 21st – May 24th, 2020 due to health and safety concerns and government restrictions related to the COVID-19 outbreak. The good news, however, is that we have been working closely with the event hotel and have made arrangements to hold DC Out over Labor Day in 2021 (September 2nd – 6th) at the Washington Hilton. The hotel has also agreed to lower our room rate to $119 for single or double occupancy!
We miss our dance family and are going to be in dance withdrawal for several months, but we know that these social distancing measures are necessary and important. We send our love and support out to all of you, especially those out of work.
Accordingly, if you have already paid for your 2020 weekend pass, you have two options:
1. Write to us at [email protected] and ask for a refund.
OR
2. We will automatically transfer your payment to our event next year and you will be all set for Labor Day 2021. If for some reason you cannot attend the Labor Day 2021 event, you may transfer your pass to someone else.
Lastly, the Washington Hilton needs DC Out guests that have made hotel reservations to cancel them as soon as possible. The hotel needs to release these rooms to try to recapture any new room reservations they can. Unfortunately, the hotel system will not let you book a room more than 365 days out, so you cannot make new reservations until September 2020.
Again, we send our love to all of you as you help to flatten the curve and take care of yourselves and family.
We hope to see you at other dance events later in 2020 and 2021. The Wrangler Weekend in Los Angeles is July 17-19, 2020 and IAGLCWDC/Stompede event is September 3-6, 2020 in San Francisco.
Jim, John and Sara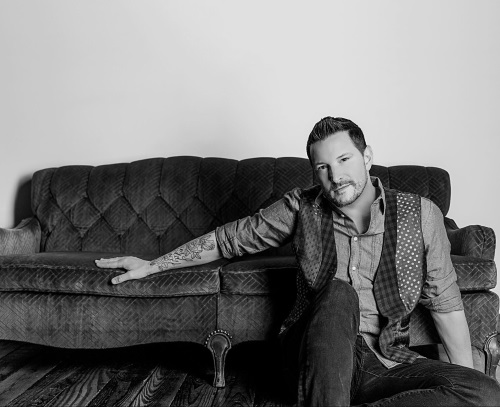 DC Out was incredibly excited to welcome Grammy-nominated and Dove award-winning recording artist Ty Herndon, for it's 2019 Event!
Stay Tuned for the 2021 Evening Performer to be announced!
In addition to performances by many of our instructors, the following