DC Out was incredibly honored to have Grammy-nominated and Dove award-winning recording artist Ty Herndon perform at it's 2019 event.  Stay tuned for the 2021 Performer!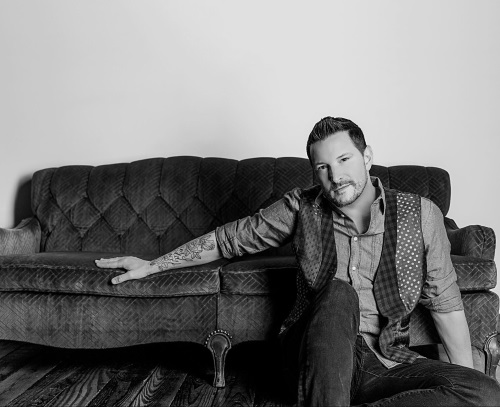 Between 1995 and 2002, Herndon charted 17 singles, including his three No.1s and numerous top 10 hits, such as "I Want My Goodbye Back," "Loved Too Much," "A Man Holding On," and "Hands of a Working Man."  He topped the charts in 1996 with the single "Living in a Moment" and again in 1998 with "It Must Be Love.  In 2010, Herndon released his album, Journey On.  The album received critical acclaim and earned him a Grammy nomination and his first Dove award.  Herndon released Lies I Told Myself in 2013 and House on Fire in 2016.
In November of 2014, Ty Herndon became the first major male country artist to publicly come out as gay.  Shortly after, he made history when he hosted the first-of- its-kind country music event, titled The Concert for Love and Acceptance.  The event, designed to bring attention and support to at-risk youth and acceptance, received national attention from Boston Globe, Rolling Stone, Entertainment Tonight, People Magazine and more.  In addition to many philanthropic endeavors, Ty has created a fund through GLAD to support new LGBTQ performers tying to enter into the Country Music Industry.
DC Out is supporting this fund and gave away tickets to the 2019 Love and Acceptance Concert to two lucky 2018 winners.  This year, Full Weekend Pass holders will be eligible for a drawing for tickets to the 2020 Love and Acceptance Concert.  The winning names to be picked by Ty on Sunday!
So, please join us for this one-of-a-kind night of couples and line dancing to Ty's award winning music. Ty will be accompanied by two acoustic artists. More details to follow.
Sunday Evening Pass includes dancing at the live performance with Ty from 9:00 PM - 10:00 PM and dancing to the music mixed by our DJs Louis St. George and company into the late night hours.
In addition to performances by many of our instructors, the following groups and couples performed at DC Out in 2019.  Stay tuned for the 2021 performances.

DC RolePlay  It is amazing that this our 10th year!  We feel so supported and loved by the community.  DC Roleplay is an LGBT friendly west coast swing group. We believe your desire and passion for dance should decide whether you lead or follow, not your gender. We promote non-gendered dancing in the LGBT community and the mainstream west coast swing community. On our team everyone leads and follows, so keep a close eye on our routine as we switch roles! We are excited to return to DC Out, an event that embodies our spirit and intent. This year's anniversary routine was choreographed by Gary McIntyre and Susan Kirklin. It is an 11 person routine and the theme is inclusion, acceptance and being there for each other.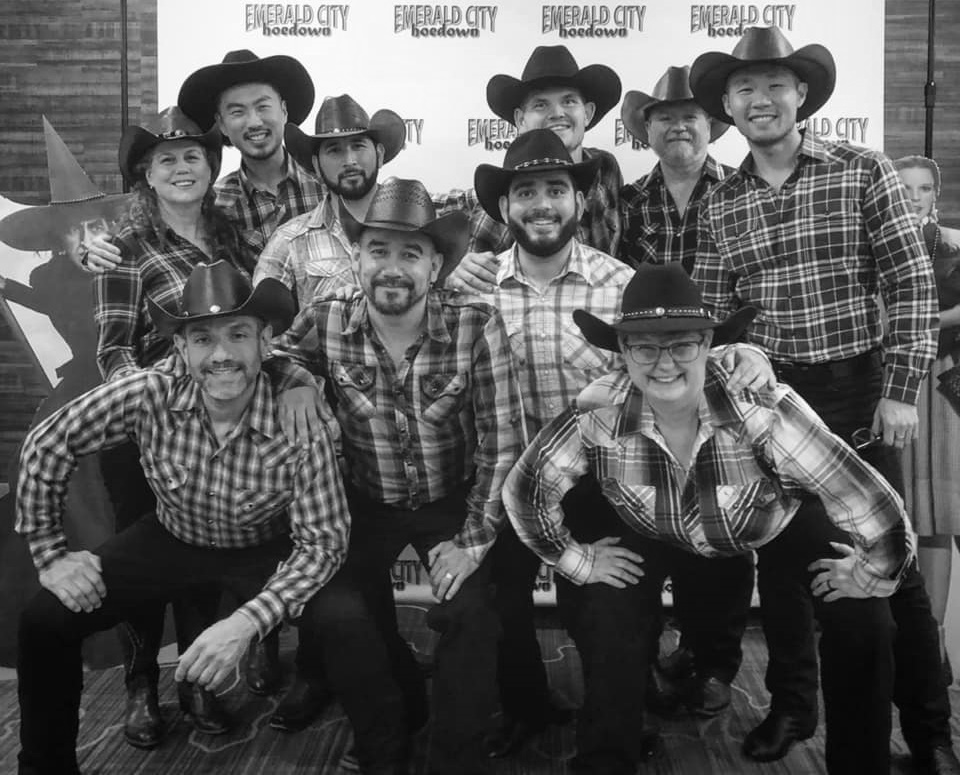 The Neon Mavericks is a performance dance team in Houston, Texas, consisting of country two step and line dance with additional styles as choreographed within routines. Neon Mavericks is a not-for-profit, (primarily LGBT) team.

JT Swing Teams DC, directed by Erica Smith, consists of a Junior Varsity and Varsity West Coast Swing performance team.  Each team performs a different routine choreographed by 11-time US Open Classic Division Champions Jordan Frisbee and Tatianna Mollmann.  Now in its 4th season, JT Swing Teams DC looks forward to sharing this seasons routines with you!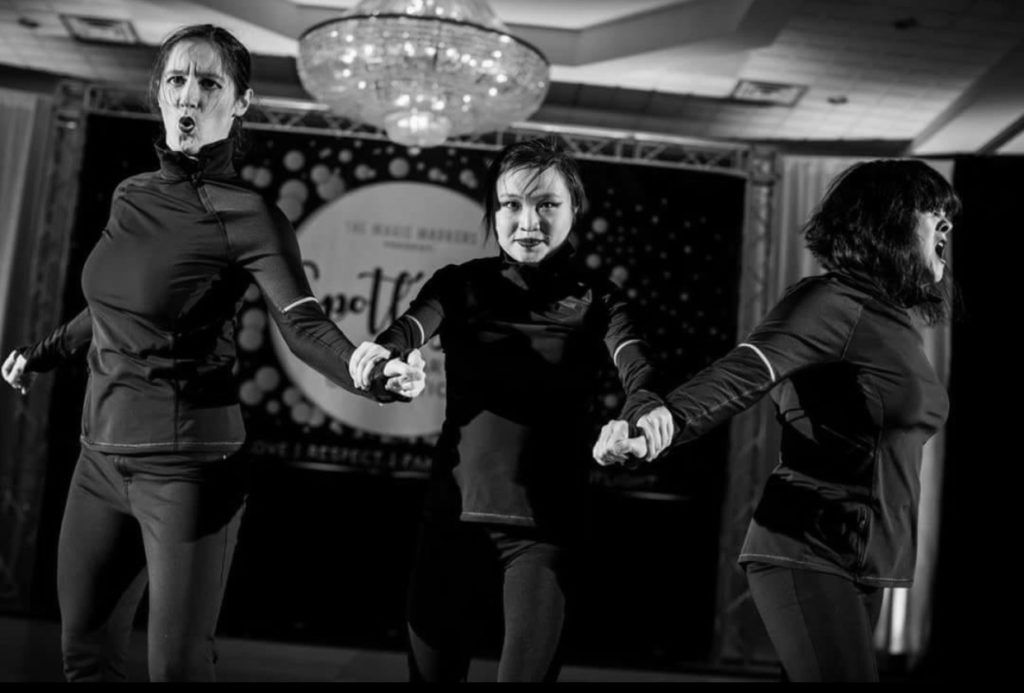 Triversity is a West Coast Swing performance trio that was founded by Katia Grigoriants, Helen Chao and Faith Pangilinan in 2016.  Triversity's goal is to unleash West Coast Swing beyond the traditional notion in mainstream partner dance that one male leads, one female follows with their amazing routine of less than 3 minutes.
Jonathan Troncoso and Jorge Valcarcel were chosen to be competitors on NBC's  World of Dance In 2019 and their three successful performances were televised earlier this year.   They won 2nd place in the Professional Same Gender Salsa Division at the 2017 World Latin Dance Cup after dancing together for only two weeks. They then won 3rd place in the Professional Same Gender Salsa Division at the 2018 World Salsa Summit and became World Champions in the Professional Same Gender Salsa Division at the 2019 World Salsa Summit, taking first place.  They have been performing across the country and internationally.  We are very excited to have Jonathan and Jorge performing for us on Saturday night at DC Out!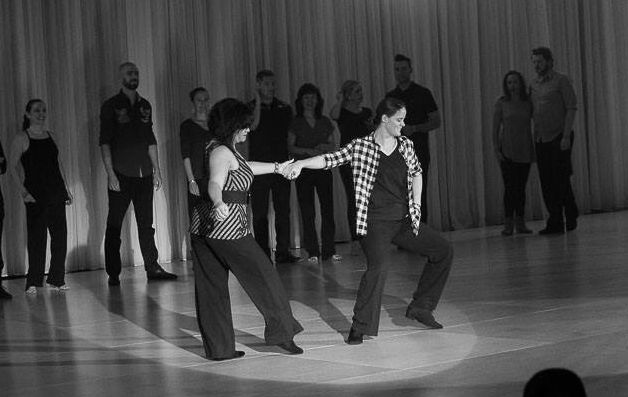 Laurissa Stokes is a self-admitted West Coast Swing addict whose primary passion is leading. Laurissa broke ground in the mainstream West Coast Swing competition circuit by dancing the first ever nontraditional-role pro-am routine (with her pro partner, Lemery Rollins) at the 2017 US Open . . . and taking second place in the process! She preformed for DC Out last year with DC Out staff member Erica Smith to the song Never Enough, by Justin Paul and Benj Pasek. The picture above is of Laurissa and Erica. This year Laurissa is dancing a new routine with Faith Pangilinan. Faith Pangilinan is a member of Triversity and DC Roleplay. She is a choreographer, coach, and a prominent face in the west coast swing community. With Triversity, she has been hired to teach switch classes (workshops were you teach the art of switching roles from leader to follower within a single song). Lead, Follow, Switch is a popular mantra. You will find many dancers at DC Out who love this fluidity of roles and instead of asking you if you want to lead or follow, they will ask you if you would like to lead, follow or switch. Laurissa and Faith will be performing on Friday night.


Grab your cameras, there will be skirts a-whirling, sequins a-flying and costumes a-revealing by none other than the Manhattan Prairie Dogs! They were born on the dance floor of the Big Apple Ranch in New York City. Celebrating 25 years of dazzling and surprising performances. Come see them at DC OUT!!