COUPLES DANCE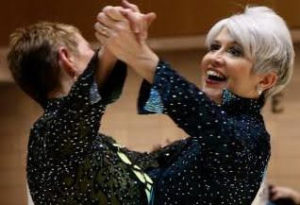 Meredith judged the dance competition at the 1994 Gay Games in New York. That same year she co-produced the first OUTdancing (GLBT) partner dance weekend on the East Coast. She is a certified judge on the IAGLCWDC circuit, and has judged, taught, and emceed at several IAGLCWDC events. She has regularly taught for New York's GLBT country western dance club, the Big Apple Ranch, as well as Lincoln Center's Midsummer Night's Swing. She and her partner Daphna Locker are the 2015 North American Champions in Women's Standard (Ballroom) Dance, and they won the Silver Medal in Women's Standard 45+ at the 2014 Gay Games. She has also won several same-sex and reverse-role country-western titles. She and her partner Simone Assboeck were the 2008 North American Women's Show Dance Champions.Meredith retired from full-time dancing and teaching in 2003. She now splits her time between dancing and practicing tax and trusts and estates law at a New York City firm.
Meredith Stead has slept through one earthquake, two fires, and three tornadoes. She remembers a time before cell phones, when people hollered at one another using tin cans tied together with string. She survived nineteen summers in Mississippi and narrowly escaped marriage to a semi-professional bowler. She is proudest of her unbroken record of never having seen American Idol.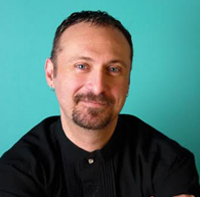 Rowdy has been dancing, teaching, judging and coaching for over 28 years. He was born and raised in South Louisiana, and began his dancing career by accident. He went out Country and Line Dancing one night and was hooked. About a year later he was asked to start teaching group classes in Couples and Line Dancing in a nightclub, at first he was hesitant, but it soon became a job he loved. Rowdy used to have a group class of over 500 or more line dancers when he started teaching. He started his competitive dance career with his first competition in Las Vegas back in 1991 and he has not stopped since then.
Rowdy currently lives and teaches in Austin, Texas, at the new Rhythms Social Dance Studio. Currently, Rowdy is competing and performing with Professional Country Dance Partner Gretchen Smith, in the past three years together they have won many Masters Classic Championships. They placed 3rd Overall in the Masters Classic Division at this year's UCWDC World Championships, held in Nashville, Tennessee! They are both excited to see what the 2016 year brings for them as they continue their dance journey!
He also competes in the American Country Dance Associations top Couples and Line Dance Division of Superstars, and has won the Division more than anyone with former partners Suzanne McKown and Sherry Reynolds. He and Gretchen are the current American Country Dance Associations Superstar Champions!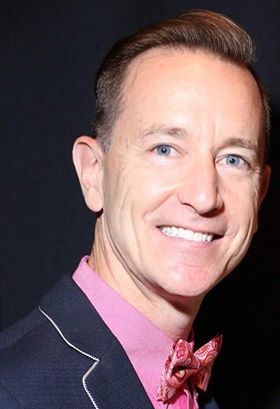 Shawn Swaithes, is a World class instructor. His previous work background in training and development, along with his athletic background give him a unique approach to teaching dance. Shawn has coached, judged, and performed all over the globe. He has competed on the UCWDC circuit, winning many divisional championships and a World Championship in the Masters Classic Division. He has also been a judge and teacher at numerous events in the LGBTQ community. Shawn has trained World Champion dancers and won numerous top teacher awards throughout his career. Shawn lives in Orlando Florida with his husband Anthony with whom he teaches weekly group classes. He also collaborates with Donna Bonham Steinfeld to produce the annual Orange Blossom Dance Festival, featuring country-western and west coast swing. He is thrilled to return to DC Out! to share his passion for dance with the LGBTQ and friends community once again!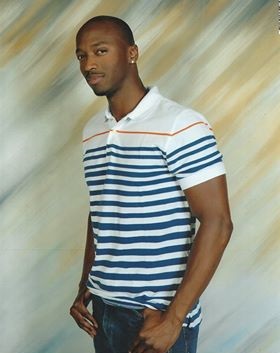 Michael Sims, owner of Lite on Your Feet, LLC has been providing dance lessons, choreography for special occasions and artistic performances in American Style Ballroom, Rhythm, Swing and Salsa styles. Michael also holds the position of Artistic Director for a program for PG County elementary schools named "Touch of Class".  Originally from Houston, Texas, Michael's experience includes coaching ice skaters and gymnasts, as well as performing with the National Basketball Association. For four years, he trained with a franchised ballroom organization. Since 2002, Michael has traveled to various locations throughout the US and world with students to compete in Ballroom and Salsa competitions bringing home many medals and trophies. He currently competes and provides lessons at various locations serving the Maryland, D.C., and Virginia. With an interest to give back to the community, Michael and Lite On Your Feet have donated performances to support local charities and organizations including The Boys and Girls Club, The Hispanic Heritage Month Celebration, and the American Cancer Society, just to name a few.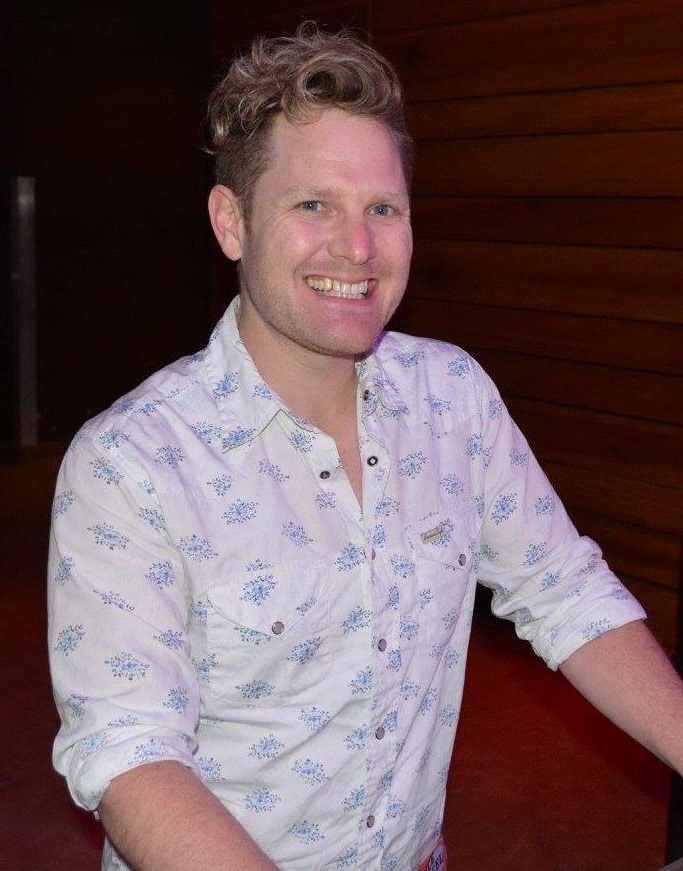 Lee first attended a local country dance with his sisters in high school. He loved it so much that he started going every week and taking his friends. Lee found his true love in 2000 when he first saw west coast swing. Since then he has taught country and swing for Capital Country, Women Steppin' Out, and DC Rawhides. He competed as a leader and follower in Strictly Swing and Jack & Jill divisions as well as a leader in Rising Star. Most recently, he coached swing team dcRolePlay from 2015 – 2017. He also serves as contest and event staff for various swing events on the east coast.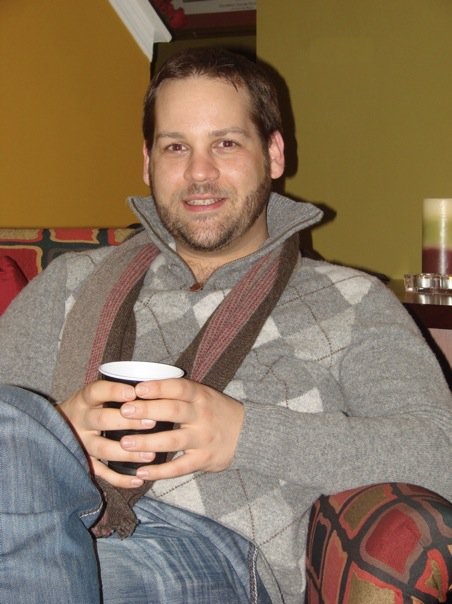 Michael has been dancing, choreographing, coaching and teaching country 2-step and swing for over 20 years. When he first ventured out to a local country dance, it was an instant draw which led him to pursue his passion. He connected with John Lindo and was introduced to West Coast Swing and the rest was history. His classes are always filled with a mix of laughter, learning and foundations that can help dancers achieve advanced levels through solid basics and technique. He enjoyed DC Out so much last year that he can't wait to share his love for country and swing with his LGBTQ dance family again this year. Ask him to dance!!!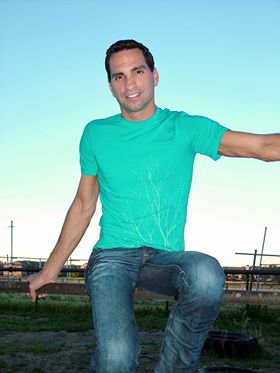 Anthony is very excited to return to DC Out to share his love of dance with the LGBTQ community! He is the current 2018 UCDWC World Champion in Pro-Pro Male Diamond 1. In addition, in his 8-year dance career he has numerous titles and even amassed the most points in the history of the organization. Anthony lives and is a dance instructor in the Orlando area, where he teaches social, competitive, private one-on-one students and group lessons. His background before teaching was in Business Management and as a fitness/aerobic teacher. This experience, along with being an adult learner of dance himself has helped him understand how to apply body movement and musicality in teaching other adult learners. He lives with his husband, Shawn, and their two animals Veka (German Short Hair Pointer/Lab Dog) and Cairo (Bengal Cat). Anthony is also a licensed general aviation pilot, ordained minister, licensed insurance and travel agent.
LINE DANCE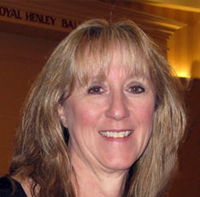 Judy is an accomplished dance instructor, judge and award winning choreographer who has instructed all ages in ballet, jazz, tap, couples and line dance. Her ability to create a positive learning environment through her easy going manner encourages participants to feel comfortable and enjoy the experience of learning to dance.
She is a Certified Judge and Director with the United Country Western Dance Council (UCWDC©) and has taught and judged worldwide. She is also a founding member of the World Country & Line DanceSport Federation (WCLDSF©), which is the gateway for athletes dancing line, country couples and teams to compete at an Olympic level through the World DanceSport Federation.
Judy, along with Tina Veliotis, hosts two line dance workshops in Canada. The Canadian Line Dance Classic (UCWDC) is held in St. Catherines, Ontario (just 15 minutes from beautiful Niagara Falls) in March, and Celebrate Dance is held in June just a short shuttle ride from Toronto Pearson International Airport.
Judy has choreographed many line dances that are currently being taught and danced worldwide, including After Midnight, The Trail, Party Up, Sweet Memories, Cool Whip, When I Leave, Dipstick, 649, Peace of Mind, Come Get It and her latest dances You Make Me Happy, Stronger Beer and South Side Shake.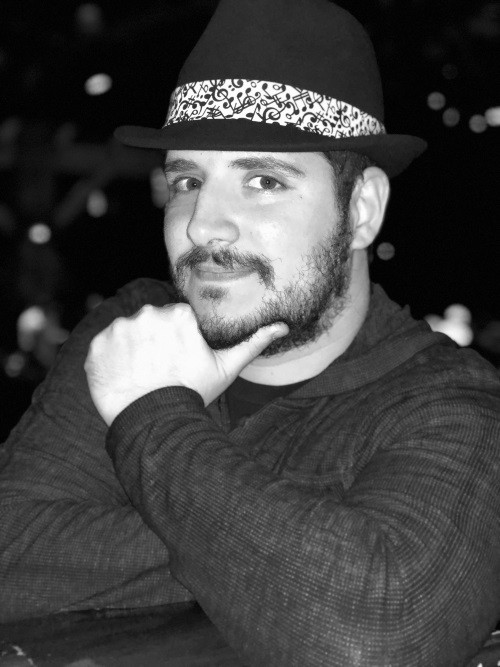 Jonno is a former Olympic roller skater who has gone on to become a world level coach and choreographer. His first introduction to dancing was in the early 2000's at Disneyland's Jump, Jive, Boogie Swing Party where he fell in love with Lindy Hop.
While living in San Francisco in 2012, he accidentally stumbled into the world of line dancing at the Sundance Saloon. It wasn't long before he began creating his own line dances, which have gone on to earn several choreography awards, including two UCWDC World titles. Jonno is known for taking a fun and innovative approach to his demo video. Check out: 'Grab Your Skates'. His joy of dancing and creativity can be seen in his dances that are being taught worldwide. Some of his most popular dances include 'Get Ugly', 'Do It Like This', 'The Wolf', 'Sock it to Ya' with McKeever, 'All Bass, No Treble' with Galit, 'Best Mistakes' with Takahashi, and 'Ex's and Oh's' with Dominguez.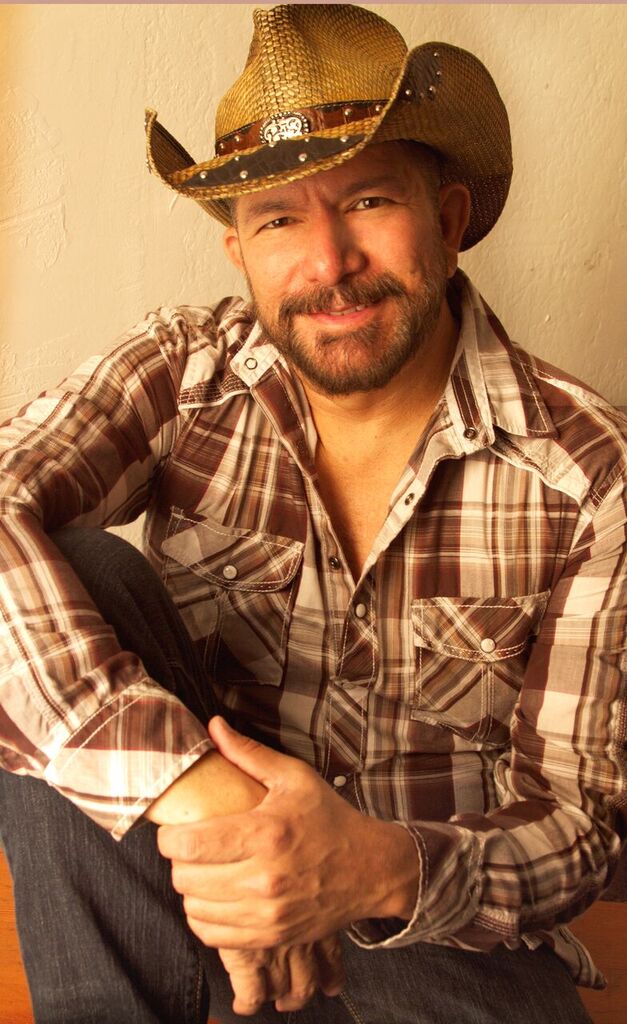 Rick Dominguez is a line dance instructor and choreographer, and professional DJ from Southern California. Known for dances like Crossing the Border, Girl Crushin', Loosen Up My Buttons, Tic Toc, and Everybody Have A Good Time, Rick has been teaching line dance (and also been the resident DJ at Oil Can Harry's in Studio City) for over 25 years and counting. Rick also DJ's and teaches line dances throughout the country with various organizations and charities like IAGLCWDC, GLAAD and the Trevor Project. He has taught at LA Music Center's Dance Downtown Summer Festival for 9 years running, bringing in thousands of new dancers every summer to experience country dance! Rick is the creator of WWLA (Wrangler Weekend Los Angeles) a local country western dance convention now in it's 7th year! He is also the founder of the LA Wranglers, the award winning country western dance troop that provides entertainment for rodeos, festivals and private events. He is excited to be part of the DC Out team and is looking forward to making wonderful memories! See you on the dance floor!
WEST COAST SWING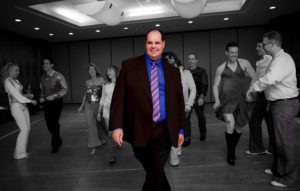 John is an indispensible figure at international, national and local West Coast Swing Dance events. Not only does he wow the crowds with his exciting and high octane competitive dancing, he also teaches, judges, coaches, choreographs, and is one of the top DJs on the international scene.John is the co-founder and owner of Liberty Swing Dance Championships, one of the top events in the country. You can learn more about him at www.johnlindo.com. He is a proud homeowner in Santa Rosa, CA, and, in addition to his national and international travels, spends part of each month teaching in the Greater New York City area.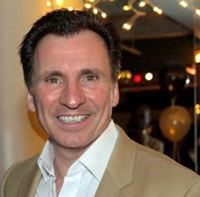 John, a Champion level dancer, embodies a true swing style that is the essence of origin of swing dancing – he learned swing dancing from his parents who are also avid dancers. His smooth and pure West Coast Swing is polished by Festa's former ballet training.In the mid-1990s, John originated the most prominent West Coast Swing scene that New York City has ever seen, the North River Bar. His music, ambiance, and dancing put New York City on the West Coast Swing "map".As a judge, he is particular to the technical details of connection and musicality. As a dancer, he perhaps one of the most elegant. And, as a DJ he his remarkable. There is a reason why people will always talk about John Festa when they talk about West Coast Swing music, he has captured the essence of swing.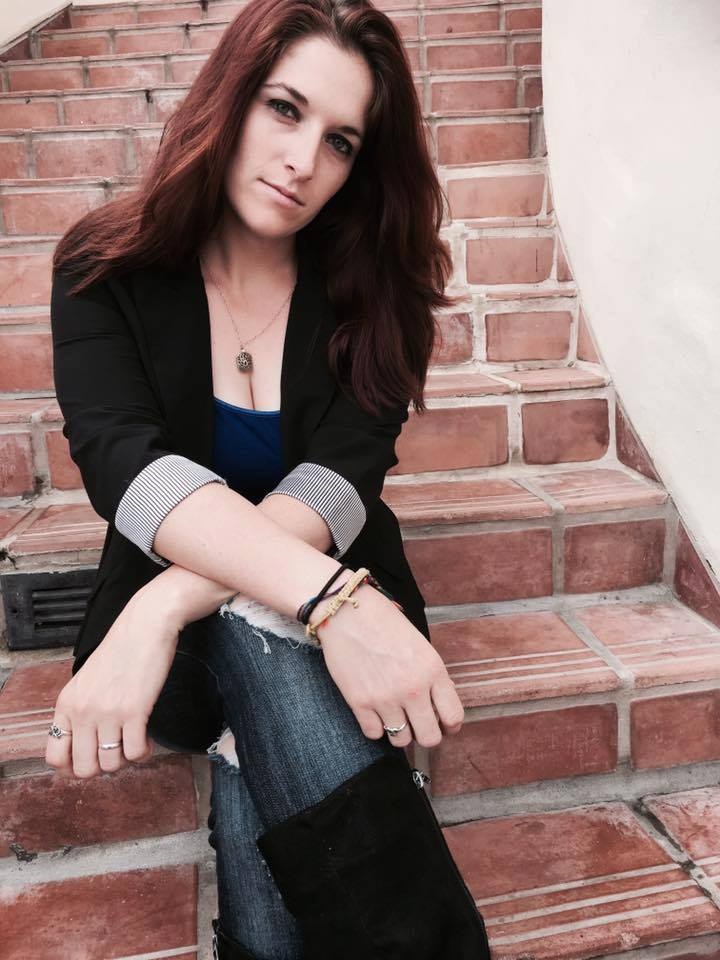 Samantha began dancing at the age of 7 under the guidance of her mother Kelly Buckwalter Casanova. Her competitive dance career began in 2001 which led her to do her first Juniors routine at the US Open with Ben Morris in 2002 and the following year with Rickey Andrade in 2003. Samantha worked diligently to earn her points in every division up from the Junior, Novice, Intermediate, Advanced and AllStar divisions to her current position competing with the top Champion dancers around the world.
Starting in 2007, Samantha was fortunate to study under Mario Robau Jr. She assisted him in workshops and intensives both in the US and abroad which she credits to her confident teaching foundation. During 2009-2010 Samantha was presented a once in a life time opportunity to re-locate to London. It was there that she taught weekly classes, workshops, and events all over the UK and Europe in an effort to help the Swing community grow. Samantha now resides in Southern California and continues to travel all over the world competing, coaching, and teaching with her partner Matt Richey.

Growing up watching music videos in the 90's, Phoenix's early interest in dance culminated in him teaching himself the choreography to Michael Jackson's Thriller, and then training his friends to dance alongside him in a high school talent show. In 2010, Phoenix discovered West Coast Swing, and a new life passion in partner dancing. He then began his professional dance training by exploring every style he could get his hands on: Ballroom, Salsa, Blues, Argentine Tango…. but Swing remains his first and greatest love. Phoenix knew early on that he enjoys following even more than leading, which has spurred him to train and excel in both roles. His passion for following lead him to create the Facebook group "Degendering West Coast Swing", a community of dancers that promotes the acceptance and encouragement of role-based dancing in mainstream WCS. The community's collective efforts resulted in the competition rules changing to allow nontraditional dancers to both dance and be recognized in mainstream WCS's primary competitive format. Since the rule change, Phoenix has been among the first in the world to achieve a dual "All-Star" competitive ranking both as a lead and as a follow. Phoenix's advocacy for role-based dancing is still going strong, and he is proud to see how much progress has come from the last few years. He now spends 1-2 weekends a month traveling, teaching, competing, DJing, and judging. Dancing is his light in life and he's eager to share that light with the world.
Erica Smith is a versatile dancer from Beltsville, MD with extensive backgrounds in ballet, hustle, salsa and west coast swing. In 2007, TV Guide Magazine coined Erica the "Disco-Dancing Lawyer" after appearing on "So You Think You Can Dance." In 2008, Erica won a US Open Swing Dance title in the Strictly Hand Dance division. In 2010, Erica pioneered and co-choreographed the first ever Hustle Flash Mob and in 2015, Erica was inducted into the Hustle Hall of Fame.
Erica is a World Professional Triple Threat Champion (WCS, Salsa and Hustle), Professional Just Hustle Champion, US Open Hand Dance Champion and an accomplished All-Star/Professional west coast swing competitor. In addition to competing, Erica is very passionate about sharing her love of dance with her students. Erica is a 13 time Top Teacher recipient. Erica is a brilliant dancer who guarantees to leave an impression on her audiences and her students.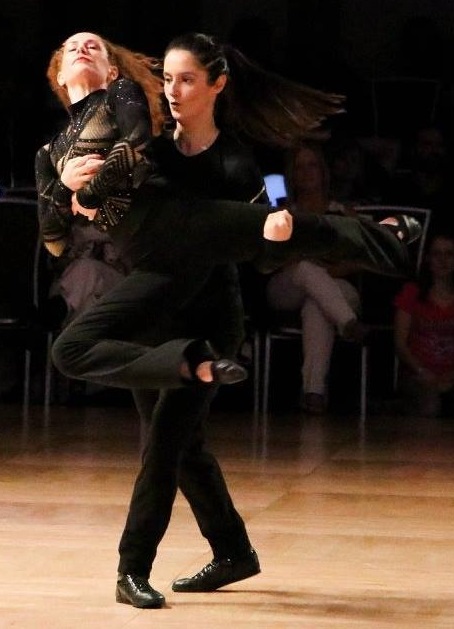 Katia found social partner dancing in college. She dived into Salsa, leading the local club and launching a Salsa team. After also trying ballroom and Argentine Tango, she found West Coast Swing and never looked back. When she moved to Billings, Montana, she founded the West Coast Swing community there, launched a team, and taught weekly classes. More recently, she's been a member and coach of dcRolePlay. During the last two years, Katia has been choreographing and performing with Triversity, a trio of women who lead and follow. Recently, Katia switched to primarily leading in competitions, progressing from Novice to Advanced in about a year. She has also been leading in and choreographing Rising Star routines, mostly recently with her partner, Julia Smith. Katia is passionate about advocating for dancers to be able to choose their role, without regard to gender. Along with a small group of role-based dancing advocates, she recently `launched the Choose Your Role website as a resource for dancers and community leaders.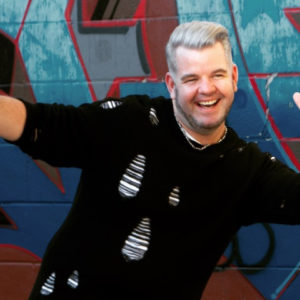 Nelson found his footing on the Country Line Dance floor at the early age of 11 in the Ottowa/ Cornwall area. Being the youngest dancer on the floor, he drew people's attention and his love of dance and performing blossomed! While traveling to national and international Line Dance events he discovered West Coast Swing in 2005. He made his way through the competition ranks and has been at the All-Star level since 2014. Nelson now teaches regular local WCS classes (with partner Kyle Fitzgerald) in the Toronto area, as well as at WCS weekend events in Canada and the US. Nelson likes to challenge his students to work hard with humour and fun. Nelson is dedicated to growing the WCS community and elevating the dance level wherever he teaches!

John Festa
Hank Whitmire
Mein Samala
Louie St. George
Kelli Kilgore
Tina Velotis